About Nutrition Track
Nutrition Track offers personalised evidence-based nutrition services to meet different and varied individual needs.
Our quality of life, our ability to reach our personal goals and our overall well-being are often dependent on the type, amount and our daily behaviours around food. Mood, energy levels, strength, endurance and our ability to perform each day rely on getting enough essential nutrients. We eat every single day and I believe that each meal is a chance to fuel the body with all the nutrients it needs. I want to share my passion and love for food while appreciating the need to be smart in making the right choices that are available to us.
Everyone has a unique health journey and no two individuals are ever exactly the same. I adopt an individualised and holistic approach to health, which must take into account fitness, lifestyle and overall well-being.
The bottomline goal is to help you understand, discover, create and take charge of your own nutrition path, whether for sporting excellence or general health.
Our Core Values

Integrity
Simplicity

Innovation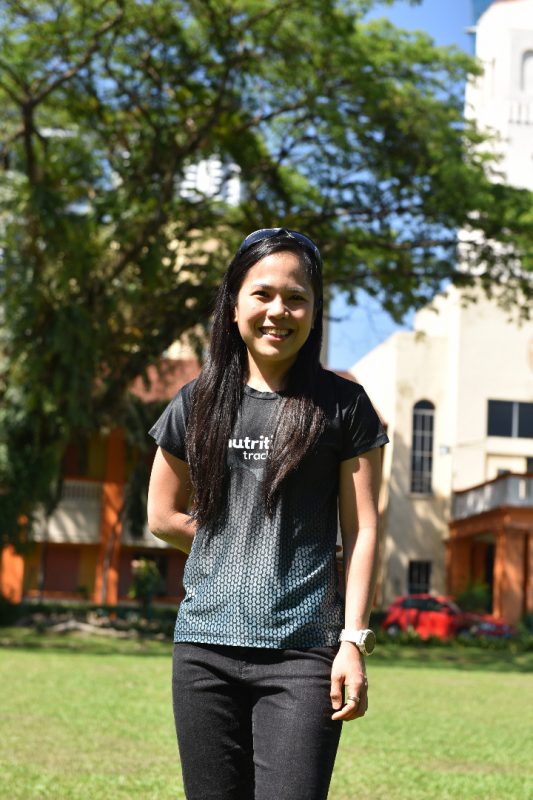 Dietitian and Nutritionist
Masters of Nutrition and Dietetics (University of Sydney)
Bachelor of Medical Bioscience (Monash University)
Certified Personal Trainer and Fitness Instructor
Adele Wong is the founder of Nutrition Track. Her personal health and fitness journey began when she started running. While working a full time job, she trained and competed at road races all across Malaysia. Her passion grew into her becoming a certified fitness trainer and coach. After several years in the local fitness industry, she noticed something that was often given little attention, or just plain neglected – nutrition. This realisation of a need led to the pursuit of a Masters Degree in Nutrition and Dietetics at the University of Sydney.
Having had several mentors and coaches in her life, she values the need for education, guidance and accountability. Through Nutrition Track, she desires to educate and empower individuals to make good nutrition choices.
During her dietetic internship in Sydney, she worked across both clinical and private practice settings, helping individuals achieve optimal health through food. Adele enjoys all foods (yes, including cakes and ice cream!) and feels that there is a time and place for them. She is also passionate about spreading and communicating evidence-based health, fitness and nutrition information. She achieves this via her social media platforms including her personal blog, FB page and Instagram.
If Adele is not eating, talking, writing, creating content or reading about food, you can probably find her somewhere doing something fitness related! Adele loves a good sweat session! She is very active in the fitness scene and is involved in leading community runs/workouts. She is currently the ambassador for RSH (Royal Sporting House Malaysia) and Garmin Malaysia. She is also a part-time fitness coach at F45 Training KLCC. Oh, and one last thing, she LOVES her iced lattes!